GET READY FOR THE X'MAS SPLASH
This Ad was created for our client Dreamworld to be published during a Christmas Season. The Ad, right from the headline to the visual and its ambience, is executed as a perfect Xmas Ad, with all the festival flavors of the season.
THE LAND OF DREAMS WELCOMES YOU…
This Ad for our client Dreamworld was designed for the vacation season of NRIs. The visual is cleverly designed to give the impression that they are landing from the aero plane right into Dreamworld. The copy bears a nostalgic touch, a feeling of homecoming.
KALITHATTORUNGI
This Ad for Dreamworld was designed in view of attracting footfalls during Onam Season. The visuals and the copy rightly convey the flavor of Onam season. A festivity mood is purposefully imparted all over the ad.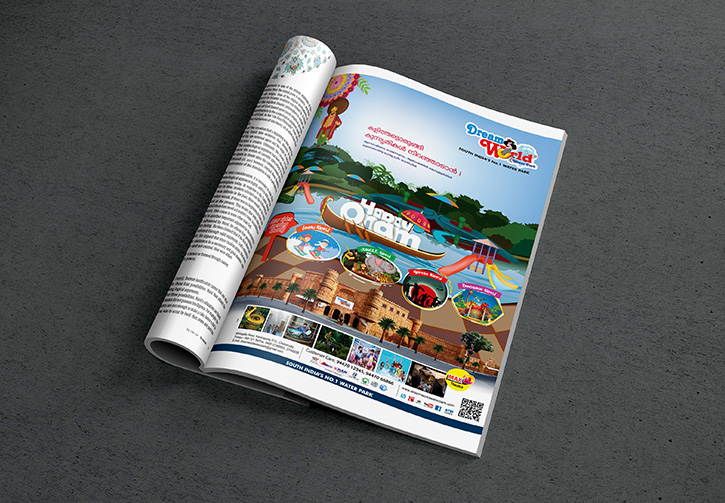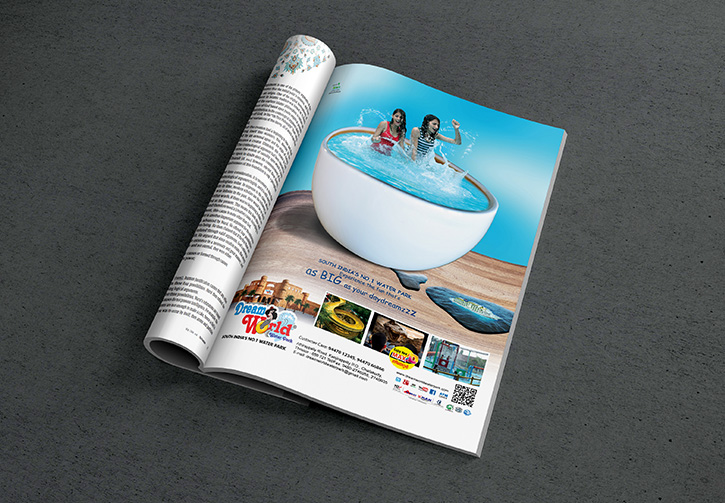 SOUTH INDIA'S NO 1
This is a branding Ad for Dreamworld with an interesting visual. The visual imparts the feeling of a dream, of fairytales with two young ladies splashing the water inside a bowl. On the fallen drop, you can see the image of Dreamworld.