"58 years young agency"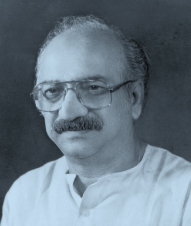 Mr. T.O Kuriakos
Our Founder
KPB has always been in the forefront of creative advertising in India giving life to some of the trendsetting advertisements flaunting superior creative hallmark. Accolades came pouring in raving our creative excellence. The creative paths KPB Advertising, the first INS accredited agency in Kerala has trodden, are legendary. The iconic mascot 'Bhima Boy' was designed by us. The jingle we coined for St George umbrella 'Mazha mazha, kuda kuda' emerged a sensation of the times.
KPB, which was originally known as Kerala Publicity Bureau, was founded by Mr. T.O. Kuriakos in 1964. Mr. T.O. Philip, his brother, also joined the venture, triggering the rapid growth of the agency. During those days, KPB was also known as Kuriakos Philip Brothers among the peers. The agency was rechristened as KPB Advertising Private Limited in 1983. Thence, we have constantly updated with the times, walking along with the some of the greatest national and international brands. We have a rich legacy that has become a part of Kerala's advertising history.
Precise and powerful branding attracted the premium clients to tie the knot with KPB. Impeccable service and innovative creatives kept the relations intact. Our prestigious clientele include a wide range of clients from various fields like Automobile, Travel & Tourism, Sanitary Ware, Plastic Products, Financial Institutions, Aluminium & Allied Products, Home Appliances, Builders, Opticals, Hospitals, Educational Institutions, Amusement Parks, Confectionaries etc.
Of late, KPB has ventured into Digital marketing and is gaining momentum day by day through its hard-hitting campaigns that have succeeded in imparting greater exposure to the clientele.
Today, KPB is headed by the Directors, Mrs. Naithamma Kuriakos and her son Mr. Kuriakos Jos, who carry forward the legacy of its founder, Mr. T.O. Kuriakos. A highly proficient and dedicated team of professionals ably back them in their endeavors.
Achievement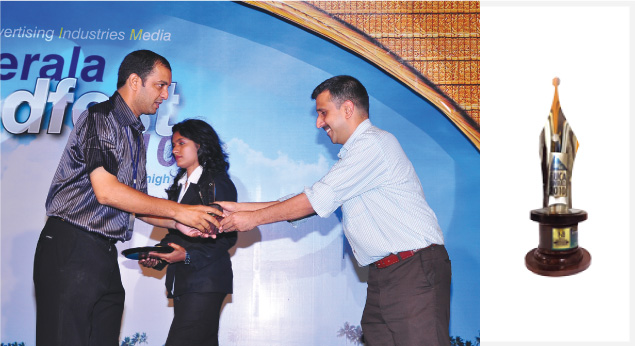 Mr. Kuriakos Jos, Director, receiving FUCA Award from Mr. N.Jayakrishnan, Head - Radio Solutions, Club FM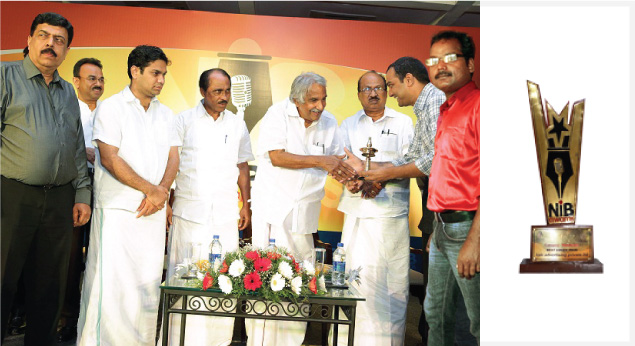 Mr. Kuriakos Jos, Director & Manoj Kallidath, Graphic Designer, receiving the Award for 'BEST COVER PAGE' IN NEWS LETTER CATEGORY for their house journal 'Talkatino' in the first ever NIB Awards, jointly organized by Ernakulam Press Club and Public Relations Council of India (PRCI) - Kerala Chapter from Hon'ble Chief Minister of Kerala, Shri Oommen Chandy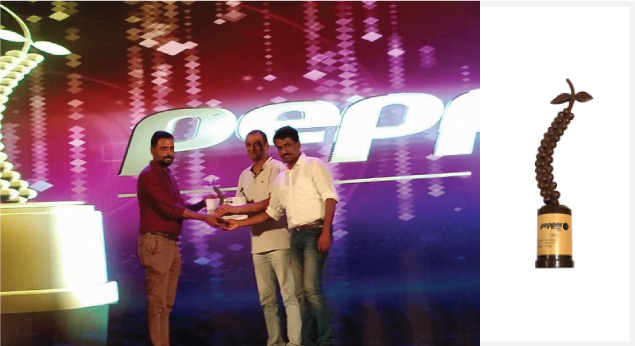 Mr. Kuriakos Jos , Director & Vivek Mohan ,Brand Consultant, receiving Pepper Award (Gold) for Kalliyath TMT in 'TV single' category from Mr. Shinoy.K Nair, Sr. Marketing Manager, Deshabhimani Daily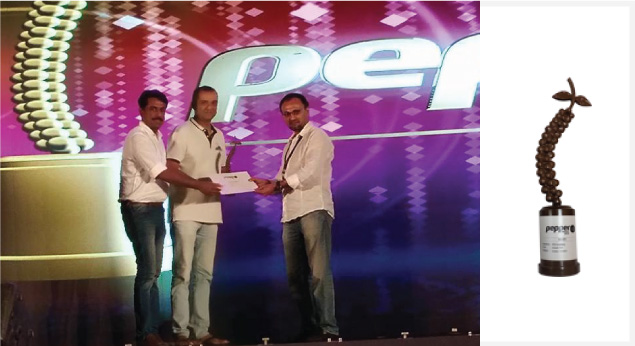 Mr. Kuriakos Jos ,Director & Vivek Mohan ,Brand Consultant, receiving Pepper Award (Silver) for Kalliyath TMT in 'Outdoor Ambient' category from Mr. Anil James, Secretary Cochin Ad Club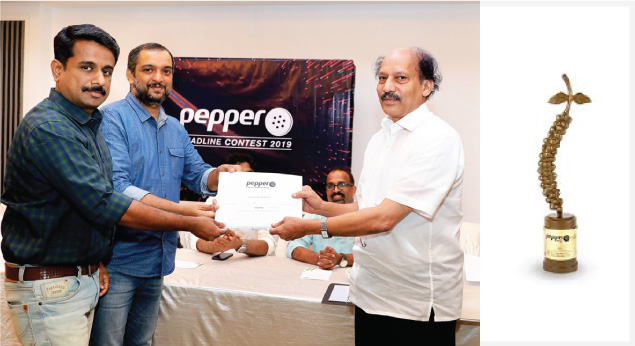 Mr. Kuriakos Jos ,Director & Vivek Mohan ,Brand Consultant, receiving Pepper Deadline Contest Award from Mr. K.Venugopal, Chairman Pepper Creative Awards Trust.
WHAT WE DO
We are a full service agency that offer total branding solutions right from brand communication strategy to digital marketing. For a detailed view of our range of services, please look further:

Brand Communication Strategy
Does your brand have a Logo? Tagline? Plan? How will your brand communicate with its audience? Who is its audience? What message do you want to deliver?
We do branding, arrive at positioning statement, help integrate a strategic plan into your marketing efforts and assure that you are reaching the right audience at the right time to drive results for your brand. It's an analytical approach to creative efforts.

Every great concept starts with a relevant and engaging insight.
This needs to resonate with one of your target-audience's fundamental drivers, connect with one of their unmet needs and be crafted in a language they will recognize as their own. We will make you say "I could have said that!"

Creating & Managing Brand Campaigns
A marketing campaign connects your product and services to the marketplace. More importantly, each campaign tells the story of your company and the value of your brand.
We help in developing and implementing a complete plan that spells out your specific goals both short and long term and how you are going to achieve them. We design the road map to achieve your marketing goals.

We are an Integrated marketing communication solution provider. We have expertise in text, graphic, audio and video production.
More and more, people seek multimedia as part of their information consumption habits. Video, in particular, is perhaps the most popular and sought-after addition.

Our media experts strategize, negotiate and purchase ad placements while carefully taking into consideration the product that is to be advertised, the media, the target audience and the campaign goals.
Our core competency is in traditional mediums

TV
Print
Radio
Theatre
Outdoor

Forging strong relationships between brands and consumers, our deep partnerships with social platforms give our clients a leading edge when developing interactive plans.
We plan, manage and execute campaigns on the below platforms

Facebook
Instagram
LinkedIn
Twitter

We also optimise brand reach through SEO & Google Adwords
A.M. Mohammed Usman & Brother
Concord Design Studio
Dream World water park
Dynamic Techno Medicals
D.C Johar & Sons
Esquire Multiplast Pvt. Ltd.
Focuz Automobiles
Glory & Co.
Hyundai Motor India Ltd
Indian Rare Earths Ltd.
Indus Motor Company Pvt. Ltd.
Kalliyath TMT
Nitta Gelatin India Ltd.
Physique Training Equipment
Plymarc India Pvt. Ltd.
Rajasree Motors
Silkair Singapore Pvt .Ltd.
Toc H Group of Institutions
Thomson Multiwood
The Travancore Cochin Chemicals